Contact InfoRmation
Have any questions or want more information? Feel free to...Drop me a line!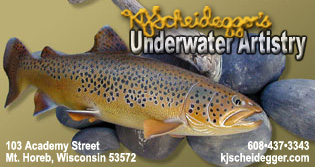 Address:103 Academy Street, Mount Horeb, WI USA
Phone: 608.437.3343
Email: KJScheidegger's Underwater Artistry
Message Form
Interested in some art work. Leave me a message and I'll respond as soon as possible. Thanks.
Thank you. I have received your message and will be in touch soon.
I'm sorry, there was an error in the process. Please contact me via email or phone. I apologize for the inconvenience.